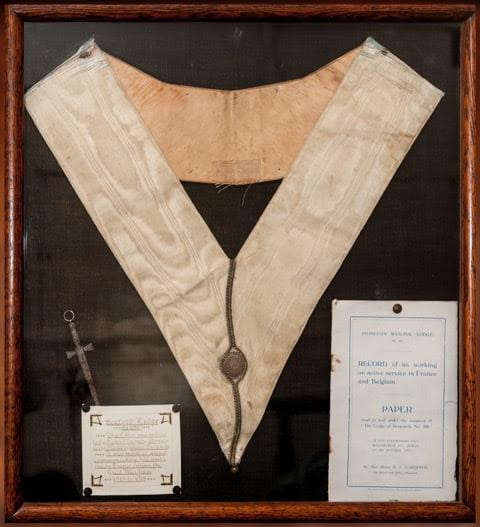 Tyler's Collar
This original Seaford Lodge Tyler's collar was 'borrowed' by the members of Pioneer Lodge No 420 Irish Constitution, on their deployment to France in 1915.
As a regiment, the Ulstermen who made up the membership of the Pioneers Lodge were based in Seaford pending onward action in occupied Europe. Prior to their departure they held a number of meetings in Seaford with the help of Seaford Lodge premises, members and regalia. The Tyler's collar was worn during Masonic meetings at the Somme and Thiepval under a back drop of gunfire and enemy shells. The collar was returned to Seaford Lodge in 1918 on its return from a liberated Europe.
---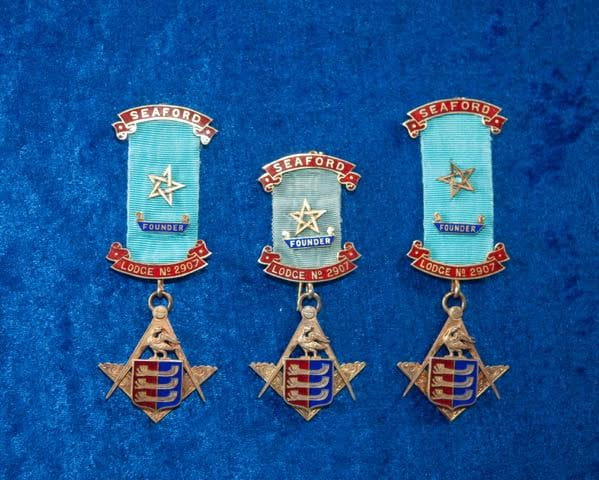 Founders Jewels
Seaford Lodge 2907 was consecrated on 1902. All 21 founders members wore a founders Jewel. Seaford Lodge has for many years only possessed the founding Junior Wardens. Over the passed few years eagle eyed members have spotted the original jewels on auction sites, which 3 have been successfully purchased, reunited these jewels with the Lodge.
---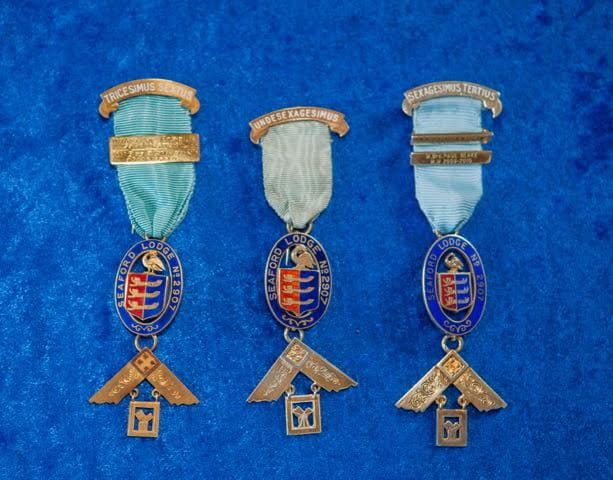 Past Masters jewels
These original Past Masters jewels have been worn by; 1. 1938 W.Bro.Col.Foster, 1994 W.Bro.Robert Martin and 1999 W.Bro.Neil Austin. 2. 1953 W.Bro.Howe, 2003 W.Bro.Darby, 2010 W.Bro.Paul Blake and 2016 W.Bro.Slater 3. 1960 Sir Leonard Barford. Now worn by the IPM.
---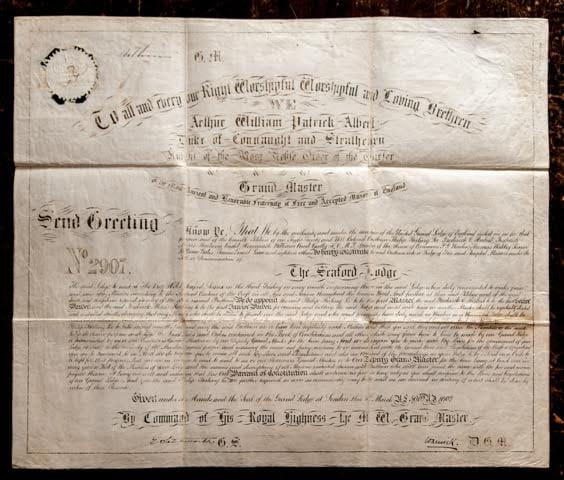 Warrant of the Lodge
Seaford Lodge Warrant by command of the Grand Master, The Duke of Connaught and Strathern. 3rd son of Queen Victoria. dated 4th March 1902.
---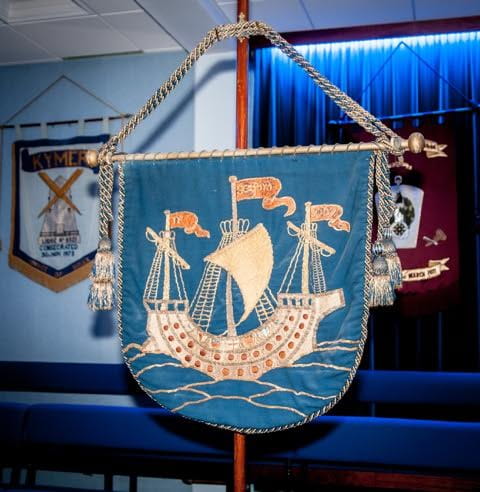 Seaford Lodge Banner from 1903
W.Bro Stirling-Lee presented Seaford Lodge with this fine Banner in 1903. Following an oversight it was 75 years before the Banner was finally dedicated.
---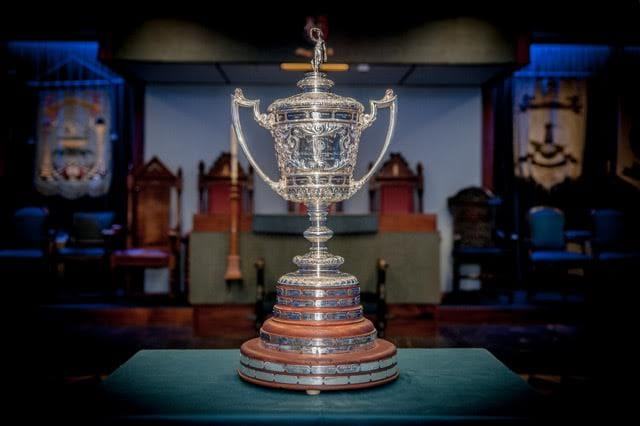 Loving Cup
The Seaford Lodge solid silver Loving Cup is a fine example of it type having been presented to the Lodge in 1906 by W.Bro.James Burroughs to mark a successful year in the chair for W.Bro.Dr.Gervis and his own initiation.
---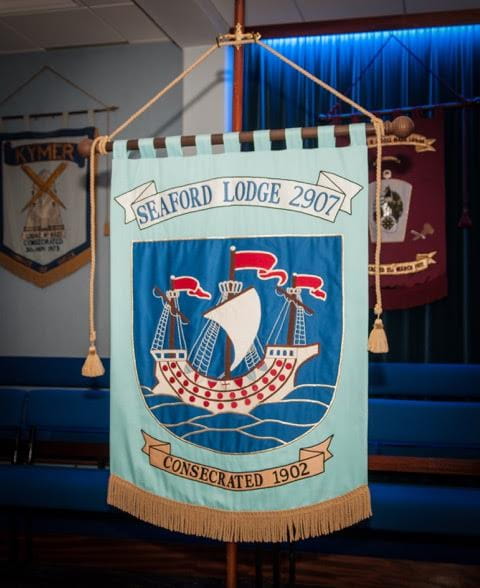 Replacement banner from 2003
Due to the delicate state of the original Banner, this replacement was presented and dedicated to Seaford Lodge by a full Provincial team in 2003, led by Right Worshipful Brother Ian Homan Lay, Provincial Grand Master for Sussex.
---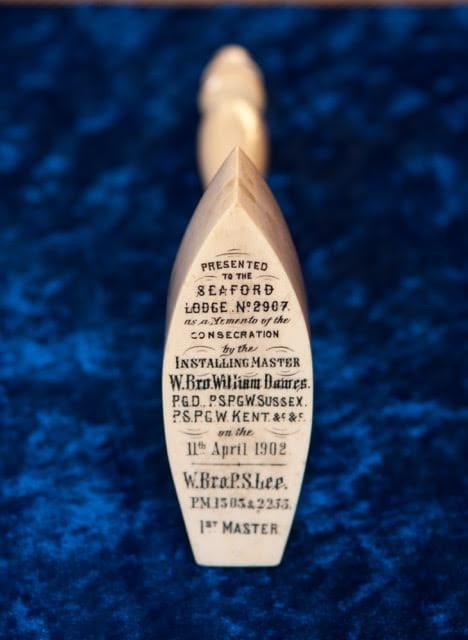 Ivory Gavel
This beautiful gavel was presented by W.Bro.Dawes to the founding Master of Seaford Lodge, W.Bro.Phillip Stirling Lee in 1902.
---
Centenary Jewel
This jewel was minted to commemorate the 100th Anniversary of Seaford Lodge in 2002 and each member was presented with his Jewel to mark the occasion.
---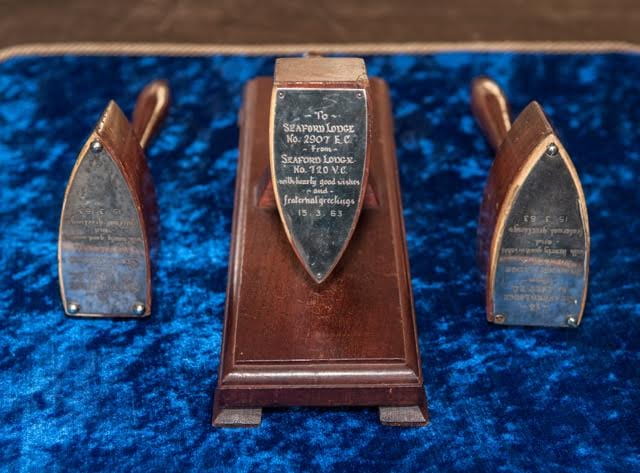 Set of 3 Gavels
These gavels were presented to The Lodge by W.Bro.E. Wilcock of Seaford Lodge No. 720, Grand Lodge of Victoria, Australia in 1963 and are still in use at every meeting of the Lodge.
---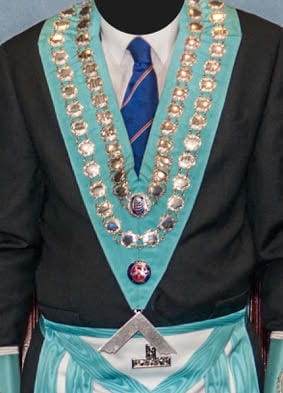 Masters Collar
The Seaford Lodge Masters Collar was presented to the Lodge in 1972 by by Bro.Ron Beal in memory of his uncle W.Bro.R.C Beal who was Master in 1968. The collar carries the name of each Worshipful Master and his year of office.
---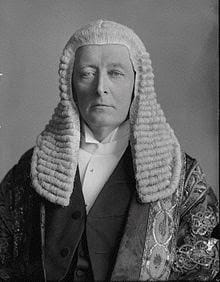 Viscount Selby
Founder member of Seaford Lodge. Speaker of the House of Commons
---
Seaford Lodge Member Photos